Customers working with the SOJA-FLEX, appreciate its function, because with the BISO "area-adjustment-system" also the fruitful lower part of the plant can be harvested, resulting in significant increase in yield.
THE ADVANTAGES AT A GLANCE:
200 – 300 kg/ha additional yield
the unique BISO "area-adjustment-system" promises an optimal cut, close to the ground, even with bigger cutting widths
easy mounting on all current headers without any tools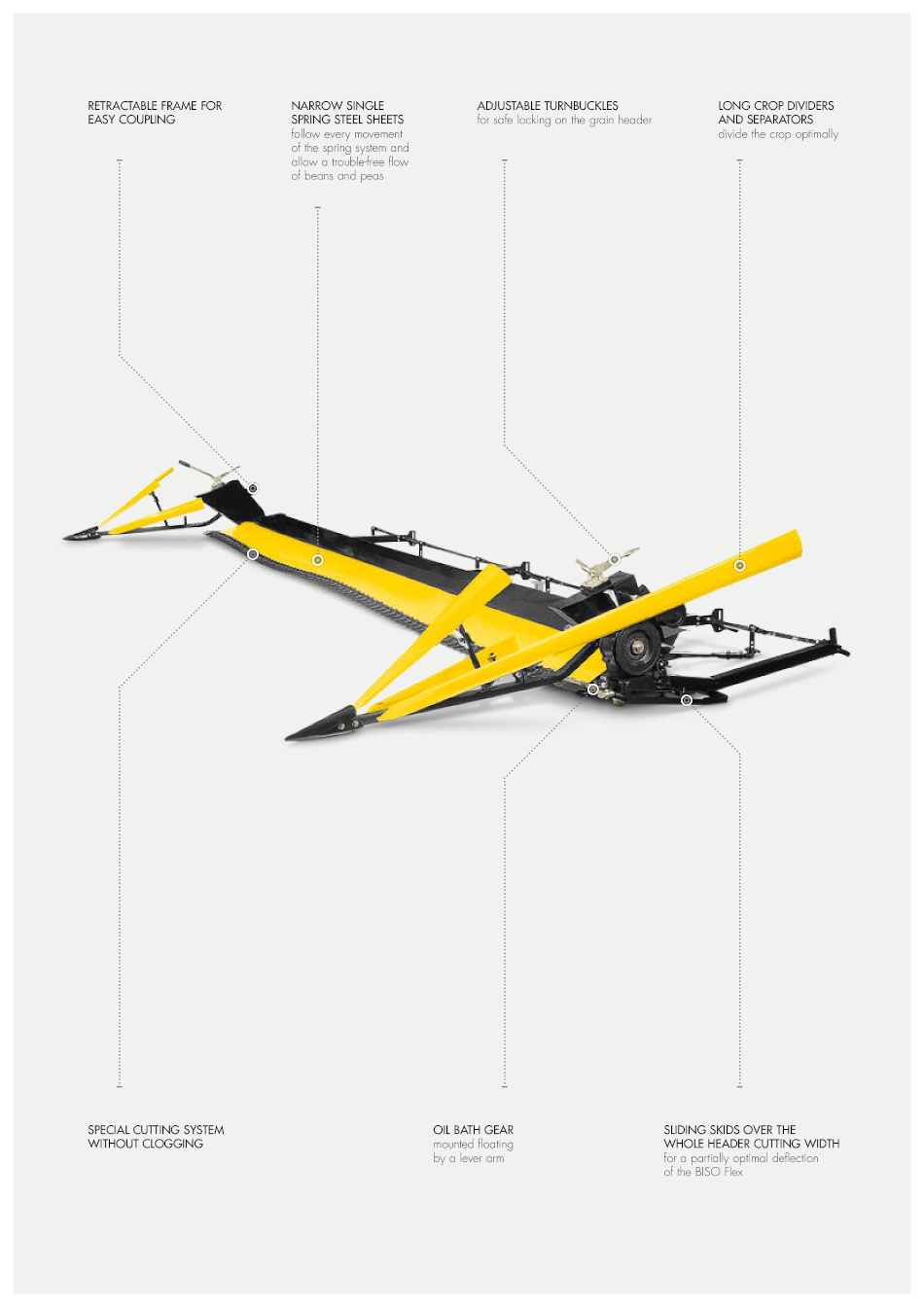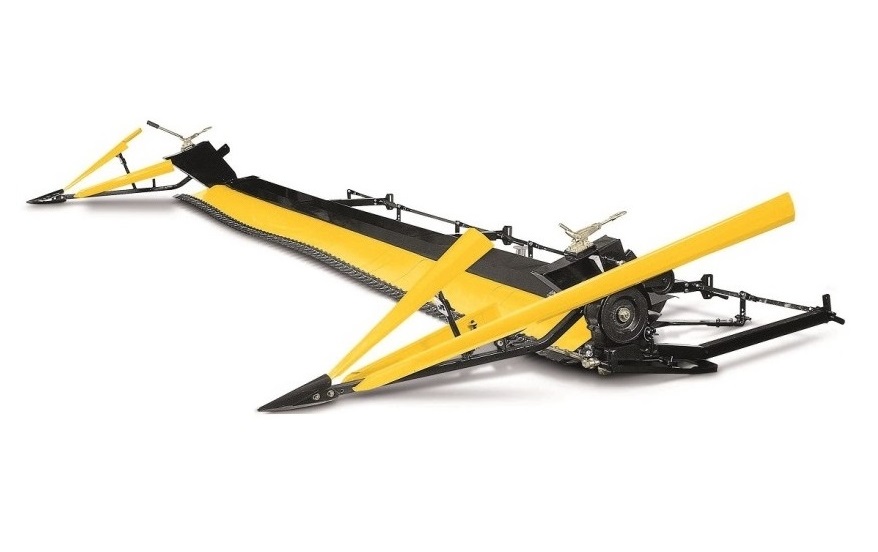 SPÉCIFICATION (MY2020)
Description:
| | |
| --- | --- |
| Équipement de base | tablier de coupe réglable avec réglage automatique de la hauteur |
| | couteaux contrôlés à l'aide de l'engrenage à bain d'huile |
Prix:
| | | | | | |
| --- | --- | --- | --- | --- | --- |
| | JUSQU'À 3,50 M | JUSQU'À 4,50 M | JUSQU'À 5,50 M | JUSQU'À 6,50 M | JUSQU'À 7,50 M |
| CUEILLEUR À SOJA ET POIS BISO FLEX | * | * | * | * | * |

o – équipement standard      – indisponible      * – contactez-nous pour l'offre de prix

BISO – SOJAFLEX
The SojaFLEX adapter from BISO was in offer in the first phase from 2005 for up to the 9m header width. This product is focused on all the brands with NO vario headers. In the flex mode, the load of the knife gearbox, the lever and the knife are so high that the actual width limit with a one side drive is 7.5m. BISO is able to produce…
Plus d'informations.
BISO – SOJAFLEX FOR LAVERDA
The BISO SojaFLEX extension is a good solution for soya harvest for owners of Laverda/Fendt/MF/Challenger combines with a standard header (FreeFlow). These combines usually have rapeseed extensions and we can fit the SojaFLEX extension with FLEX modul for soya harvest on the header based on the same principle…
Plus d'informations.
BISO – SOJAFLEX FOR CLAAS VARIO
We have updated the SojaFLEX extension for CLAAS Vario headers significantly in 2019. In the pictures below you can see the biggest available model, the SojaFLEX 7.5m for V750 vario header. With such a kit you can harvest soya on a professional level with the standard V750 vario header from CLAAS.  SojaFLEX extension from BISO…
Plus d'informations.