Kunden, die mit dem SOJA-FLEX arbeiten, wissen dessen Funktion zu schätzen, weil durchdas BISO Geländeanpassungssystem auch der ertragreiche untere Teil der Pflanze geerntetwerden kann, was zu deutlichem Mehrertrag führt.
DIE VORTEILE AUF EINEN BLICK:
200 – 300 kg/ha Mehrertrag
Das einzigartige BISO Geländeanpassungssystem gewährleistet einen optimalen Schnitt knapp über dem Boden, auch bei grösseren Schnittbreiten
Einfacher Anbau an alle gängigen Schneidwerke ohne Werkzeug möglich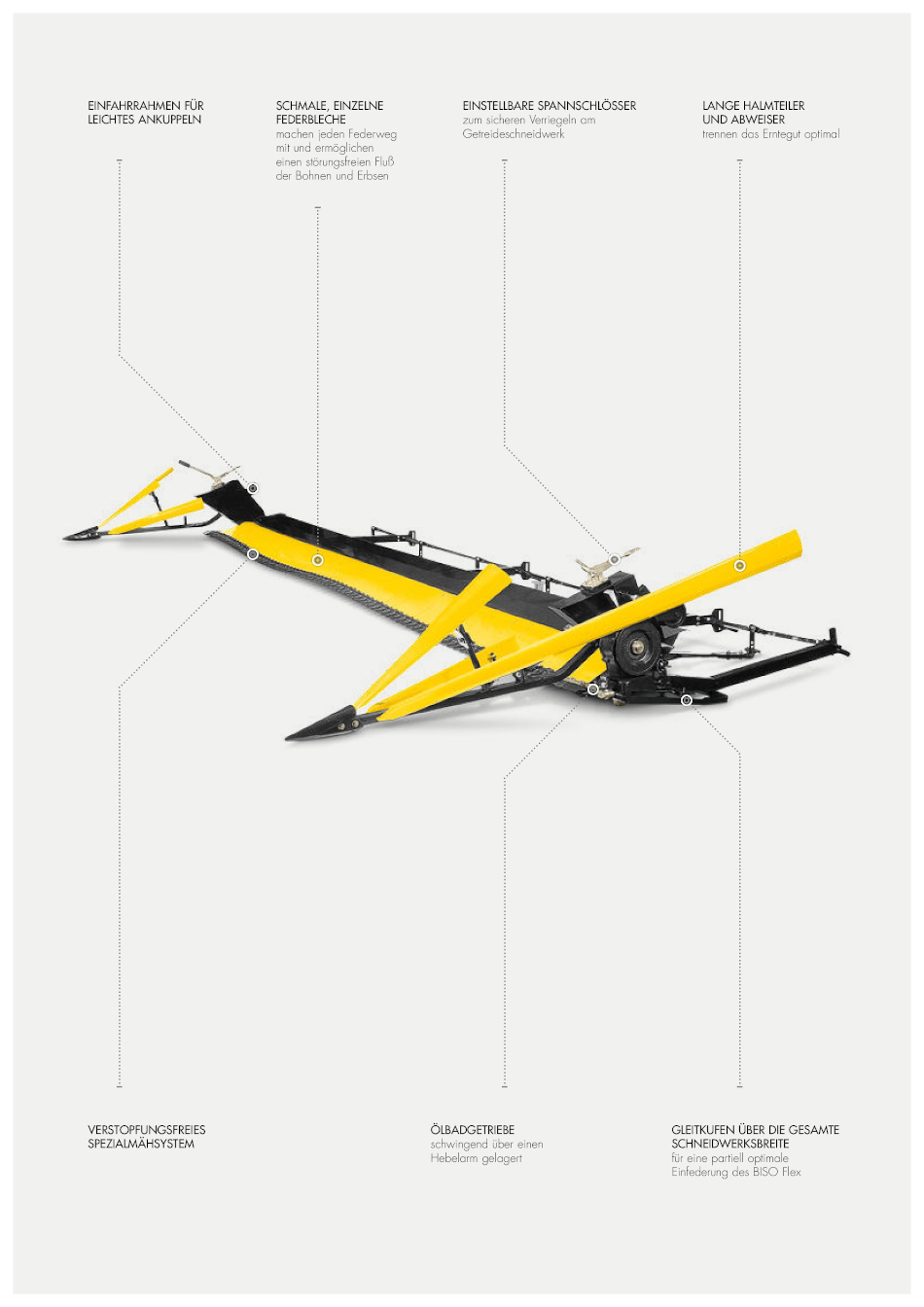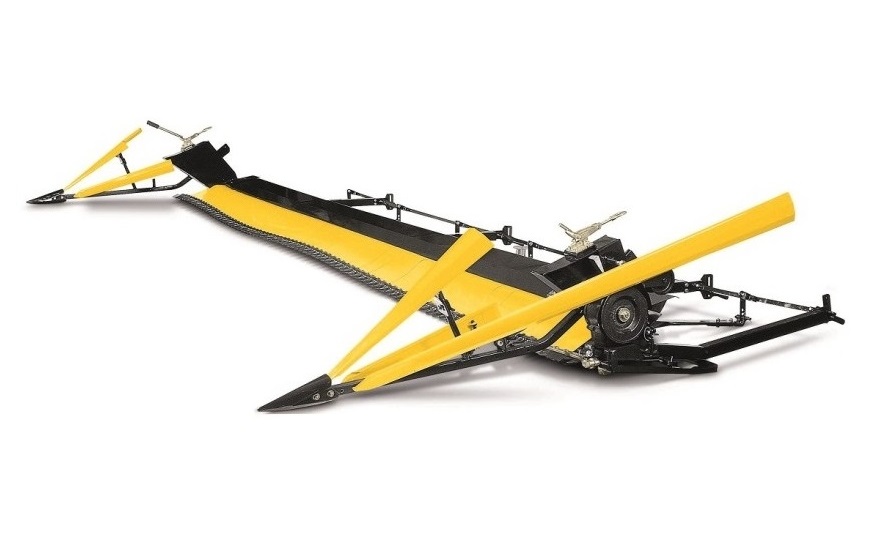 SPEZIFIKATION (MY2020)
Beschreibung:
| | |
| --- | --- |
| Grundausrüstung | bewegliches Schneidwerk mit Bodenanpassung |
| | Messerantrieb über Ölbadgetriebe |
Preise:
| | | | | | |
| --- | --- | --- | --- | --- | --- |
| | BIS ZU 3,50 M | BIS ZU 4,50 M | BIS ZU 5,50 M | BIS ZU 6,50 M | BIS ZU 7,50 M |
| BISO FLEX SOJA- UND ERBSENSCHNEIDVORSATZ | * | * | * | * | * |

o – Serienausstattun      – nicht lieferbar      * – kontaktieren Sie uns für ein Preisangebot

BISO – SOJAFLEX
The SojaFLEX adapter from BISO was in offer in the first phase from 2005 for up to the 9m header width. This product is focused on all the brands with NO vario headers. In the flex mode, the load of the knife gearbox, the lever and the knife are so high that the actual width limit with a one side drive is 7.5m. BISO is able to produce…
Mehr Info.
BISO – SOJAFLEX FOR LAVERDA
The BISO SojaFLEX extension is a good solution for soya harvest for owners of Laverda/Fendt/MF/Challenger combines with a standard header (FreeFlow). These combines usually have rapeseed extensions and we can fit the SojaFLEX extension with FLEX modul for soya harvest on the header based on the same principle…
Mehr Info.
BISO – SOJAFLEX FOR CLAAS VARIO
We have updated the SojaFLEX extension for CLAAS Vario headers significantly in 2019. In the pictures below you can see the biggest available model, the SojaFLEX 7.5m for V750 vario header. With such a kit you can harvest soya on a professional level with the standard V750 vario header from CLAAS.  SojaFLEX extension from BISO…
Mehr Info.